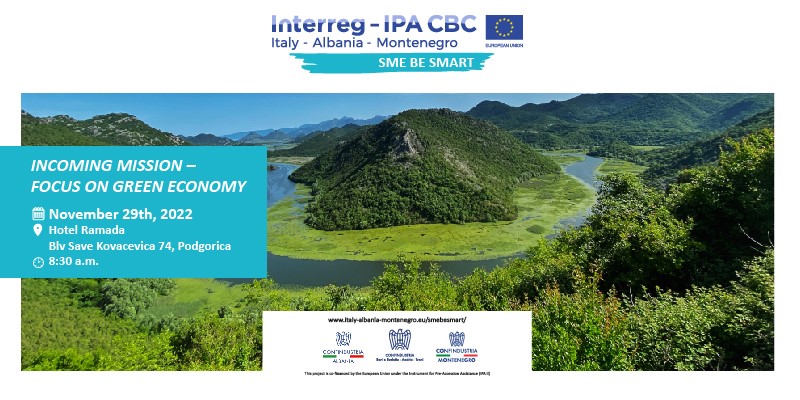 SME BE SMART, Incoming Mission with focus on Green Economy on 28 November in Podgorica
Overview
Confindustria Montenegro, within the framework of the SME BE SMART project, co-financed by the Interreg IPA CBC Italy-Albania-Montenegro programme, is organizing an Incoming Mission – with focus on Green Economy. The event will be held on Tuesday, 29 November 2022, starting at 8:30 a.m. in hotel Ramada in Podgorica. 
The aim of this Incoming mission is to make connection and better understanding of potentials and projects in the field of the Green economy in Montenegro and present them to Italian and Albanian economic operators, through company visits and B2B meeting among economic operators from Programme Aarea. The delegations will include local SMEs and institutions interested in mutual collaboration within a sustainable green economy that empowers the Program Area. 
For more information, please contact: segreteria@confindustria.me. 
Download the agenda of the event.