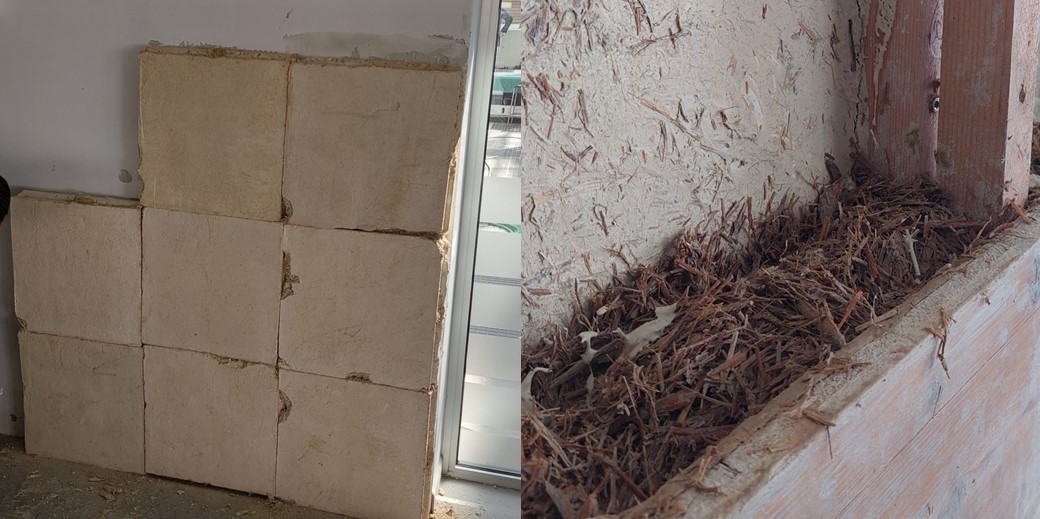 AWESOME project, Workshop "Building (in) a circular world" from 8 to 10 November
Overview
In the framework of the project "Agricultural Waste as Sustainable 0 km building Material – AweS0Me", the Project Partner Politecnico di Bari organizes on 8, 9, and 10 November 2022  a workshop (in Italian language) dedicated to the presentation of the activities developed and, in particular, to the different "pilot actions" where agro-waste based materials were used to improve the thermal performance of walls, as well as other dissemination activities. 
In addition, the presentation will be preceded by talks from public authorities committed to the promotion of circular economy. 
Finally, a round-table with SME representatives and other stakeholders interested in the creation of a virtuous supply-chain where waste could be turned into valuable matter, will follow. 
In the afternoon, participants will be guided to visit the pilot action site, where the good thermal performance will be demonstrated in practice.
The Pilot Action site will remail open to visits even during the days of Wednesday and Thursday. 
All the events can be accessed for free, but registration is mandatory, using THIS FORM.