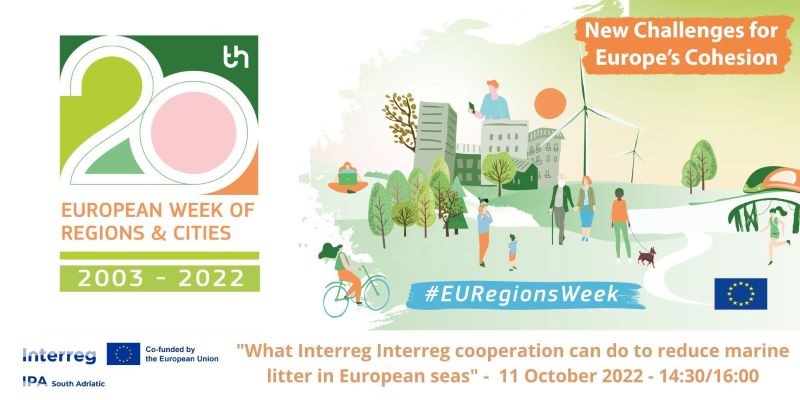 #EURegionsWeek: workshop on marine litter reduction
Overview
"What Interreg cooperation can do to reduce marine litter in European seas": official event of the European Week of Regions and Cities 2022, with presentation of our projects ADRINET and WELCOME. 
The workshop aims to promote dialogue and networking among Interreg programmes and stakeholders on effective measures to increase environmental sustainability, tackling the specific marine litter problem in connection with the new generation of EU programmes. 
This event is jointly organized by the Interreg programmes South Adriatic, Italy-Croatia, Central Baltic, Italy-France Maritime, South Baltic. 
Register HERE!
Questions from the audience
Discussion with participants