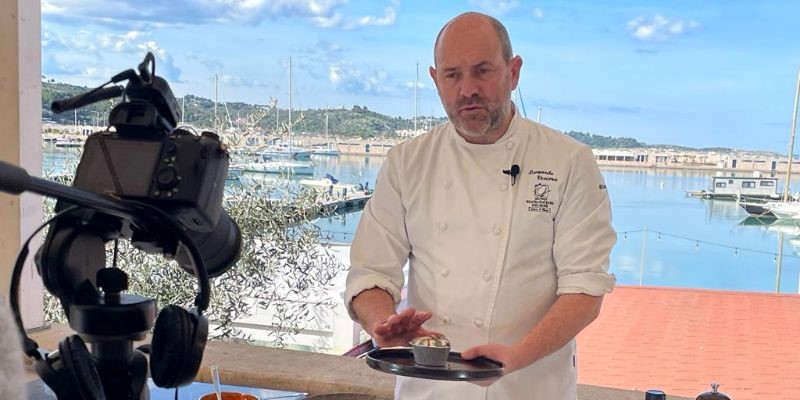 In Puglia the final stage of the journey into the taste of the SMART ADRIA project
Overview
The journey to discover the flavours and traditions associated with fishing on both sides of the Adriatic Sea ended in Vieste, Puglia. 
Realized within the cross-border cooperation project SMART ADRIA Blue Growth, it represents an experience of knowledge and exchange, which strengthens the value of cooperation between countries sharing the same sea.
After Albania, Montenegro and Molise, it is the chef Leonardo Vescera who hosts the last takes dedicated to Apulian cuisine and its ancient link with the sea.
On the terrace overlooking the pier, where the boats loaded with fresh fish arrive and the fishermen perpetuate the art of mending their nets, the scent of dishes made with skill and great attention to the seasonality of the raw materials and the typical features of the area spreads: troccoli pasta, rigorously handmade, with mullet flavor, bottarga, new broad beans and mint and "arraganate" anchovies with turnip tops, baked cherry tomatoes and Gargano ricotta cheese.
The recipes will be part of the video that the Puglia Region is making as part of the project and which will be presented in the final event in June, with the aim of promoting local fish products and supporting sustainable fishing techniques.