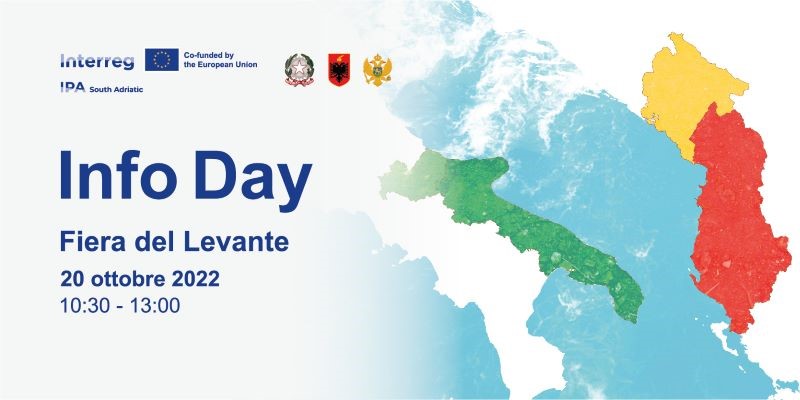 Bari, Sala 2/Centro Congressi Fiera del Levante, Viale Starita, 4
Interreg IPA South Adriatic, Regional Info Day on the First Call
Overview
Regional Info Day  held by the Joint Secretariat and the Managing Authority during the 85° Fiera del Levante Bari, to present the First Call for Project Proposals of the 2021-2027 Interreg IPA South Adriatic Programme, which will be launched beginning of November. Other Info days will take place in Albania, Montenegro, and Molise.
Compulsory registration at THIS LINK, until 18 October 2022.
Onsite participation is limited to the first 100 registered persons, and online to the first 150 registered persons.  
Info Day regionale in lingua italiana.
Welcome coffee e registrazione
Sessione istituzionale: "Il nuovo Interreg IPA South Adriatic"
Tavola rotonda con rappresentanti della Regione Puglia e del Comitato di Programma
Sessione di lavoro: "I risultati 2014-20 e il primo bando per progetti"
Segretariato Congiunto e valutatori esterni