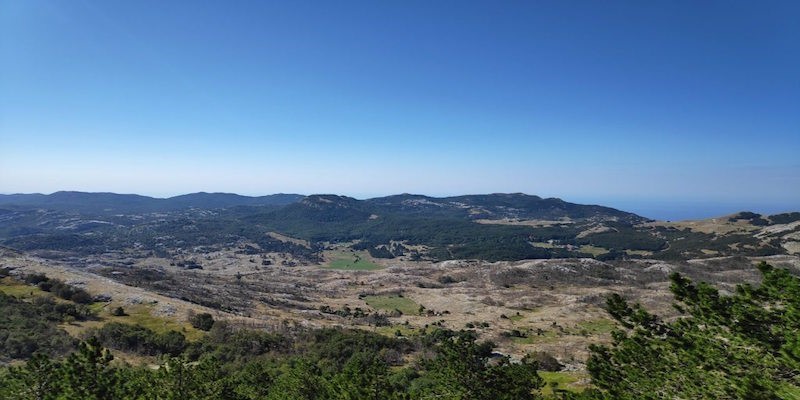 LASPEH, a hiking day in the National Park of Lovćen
Overview
The National Parks of Montenegro drafted a campaign plan in order to raise awareness of the importance of preserving Pinus heldrechii. In order to involve the local population, local authorities and visitors, hiking activities were organized in the NP Lovćen where Pinus heldreichii is located.
In order to reach target groups of managers of protected areas and park authorities NPCG made this activities with cooperation with representatives of NP Lovćen. Visitors of the Lovćen NP who are explorers and recreational hick-hikers also participated in this activity.
The attendees learned about the importance of the endemic species as well as the disasters faced by the species in this area. Area were is Pinus heldreichii is located was caught by the fire in the summer months of 2017 and today we are witnessing the numerous consequences of this fire. In order to raise awareness of visitors and locals about the important conservation of the site as well as preventative measures, representatives of NP Lovćen and NPCG held a presentation on appropriate behavior in national parks in order to suppress the human factor in causing fires.
Hiking various significant sites on Lovcen represented a symbolic act for the conservation Pinus heldreichii in the National park Lovcen, "without diversity there is no biodiversity". And the diversity was largely reflected in the origin of the participants in this activity, who came from many different countries.
It is recalled that the NPCG is implementing a campaign to conserve this endemic species in order to implement the program, which is funded by the program. Further activities will place great emphasis on the desimination of measures that will be defined by the Conservation Plan drafted by the NPCG for this species.
Pinus heldrechii is one of the internationally significant habitats present on Lovćen, the most valuable is the habitat with pine (42.7 High Oro-Mediterranean pine forests).
Pinus heldreichii covers the steep slopes of the highest peaks of Lovćen (Štirovnik, Jezerski vrh) at an altitude of about 1600m. The present Pinus heldreichii on Lovćen is considered to be a relic of the former forest, which formed the upper part of the forest vegetation. The residents cut it down, and intensive grazing prevented its revitalization, so that it was held only in inaccessible areas. However, after Lovćen's proclamation of the National Park in 1952, revitalization start again. 
Pinus holdreichii is a protected by national legislation of Montenegro.