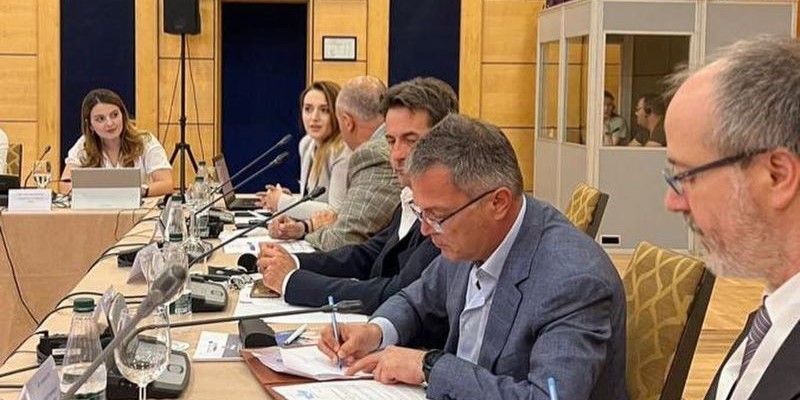 SKEYE project, the outcomes of the final conference in Tirana
Overview
The Final Conference of the SkEye project under the theme "Smart and Sustainable Air Transport in the Adriatic Basin" was successfully organized by the Albanian Civil Aviation Authority on 16 of June 2022 in Tirana, Albania, with the support of the partners Distretto Tecnologico Aerospaziale and the Entrepreneurship Center Technopolis.
The conference brought together policymakers, academia, the civil aviation industry and project partners from the Apulia Region, Italy and Montenegro to exchange and share their knowledge and experiences with new ideas. Participants had a glance at new research and technology in the core fields of aerospace-based application for smart and sustainable transport management and the huge benefits deriving from the integrated use of these technologies in their daily lives.
Issues related to the safest infrastructure in transport through EU space services, advanced air travel, urban air mobility, development initiatives in Europe and the establishment of innovative enterprises in this field in Italy, Montenegro and Albania were addressed, with the aim of exploring and understanding the potential impact of these space services on transport innovation and industrial opportunities in the Adriatic region.
In this context a Memorandum of Understanding was signed between the Civil Aviation Authority and Distretto Tecnologico Aerospaziale for further cooperation in this field.
The conference was attended by more than 50 participants in person and 10 online.
For more information, please contact: Antonio Zilli, Antonio.zilli[at]dtascarl.it; Aida Pipiko, aida.pipiko[at]acaa.gov.al; Miljana Peković, miljana[at]tehnopolis.me.