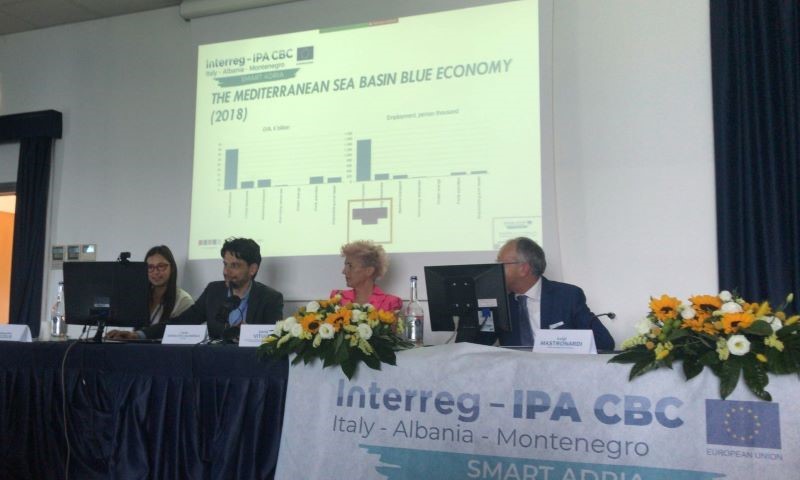 SMART ADRIA, the Spring School is underway at the University of Molise
Overview
The Spring School of SMART ADRIA Blue Growth project, held from 11 to 13 May at the University of Molise in Termoli, started with almost one hundred participants (in presence and online) by various Italian countries (Apulia, Abruzzo, Lazio, Campania, Marche, Lombardia, and Molise), as well as Albania and Montenegro. 
During the first day there were important speakers from the sustainable tourism and 'food and wine' world linked to the sea resources (Prof. Dell'Agnese - Milano Bicocca, dr. Priante - UNWTO, Prof. Etcheverria -   France, Rector Pollice - University of Salento and prof. Giagnacovo - University of Molise). 
The second day was dedicated to the sustainable use of sea resources and best practices for marine environment management, with speakers: prof. Reale (University of Molise), prof. Congestri (Tor Vergata University), dr. Mascilongo (Zooprophylactic Institute of Abruzzo and Molise) and dr. Guidotti (Guidotti Shop) in the morning and  Apulia  Region (project partner) with dr. Santa Vitucci, dr. Miccolis and dr. Gadaleta Caldarola, dr. Cariglia (Consorzio Gargano Pesca)  and dr. Pinna and dr. D'Agnese (MICOPERI Blue Growth) in the afternoon. 
The last session will be dedicated to the European Projects, with dr. De Angelis of APRE.