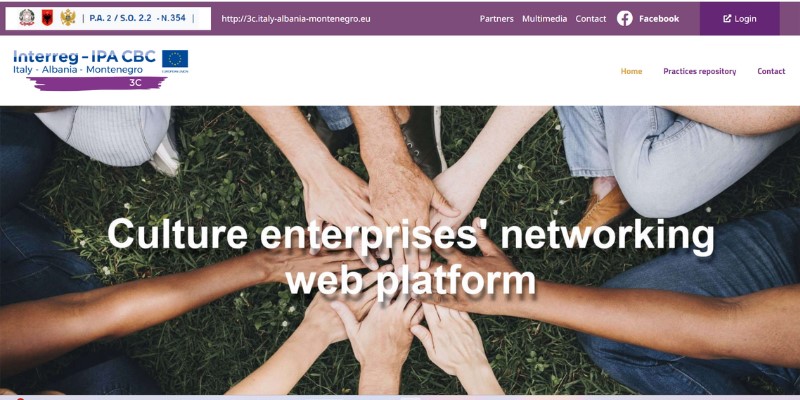 The 3C cross-border platform is officially online!
Overview
The 3C cross- border platform - created and designed by the Molise region - partner, in the framework of the project 3C Cross-border exchange for the development of Cultural and Creative industries, is officially online!
The cross-border networking platform of Culture enterprises fosters national and regional initiatives on cooperation, management, conservation, valorisation and dissemination of cultural heritage of the areas involved. The platform will be used for support of innovation, competitiveness and regional cultural regeneration of the sector, including provisions of info on various aspects of culture and creative sector of the cross border region of three countries. 
It is the result of a strict and careful work of mapping of culture and creative enterprises, including description of their main portfolios and area of specialisation. 
Here is the LINK to the platform!