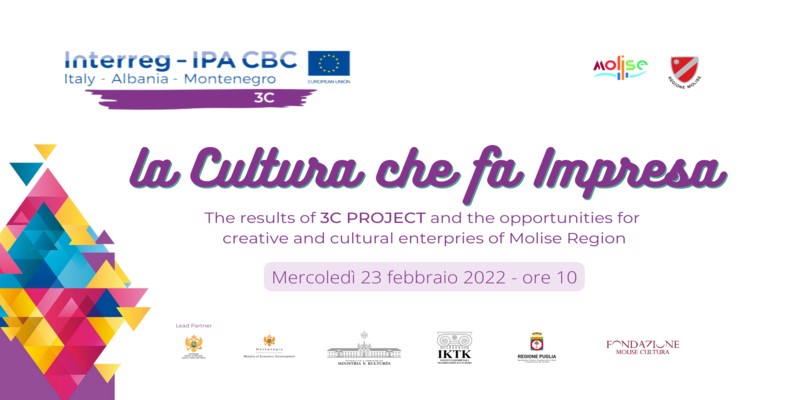 3C project, workshop "La Cultura che fa Impresa" on 23 February
Overview
The Molise Region will hold its workshop on 3C Project on 23 February 2022 at Palazzo Ex Gil in Campobasso at 10 am. 
The workshop "La Cultura che fa Impresa" will be a dynamic event in which the main characters will be the creative and cultural enterprise. It will consist in a walk through the Palazzo in order to introduce the important structural work done to the building and to enjoy a spectacular performance by the traditional Carnivals of Molise.
Follow the Facebook Live on the project page. 
More information on the event page.