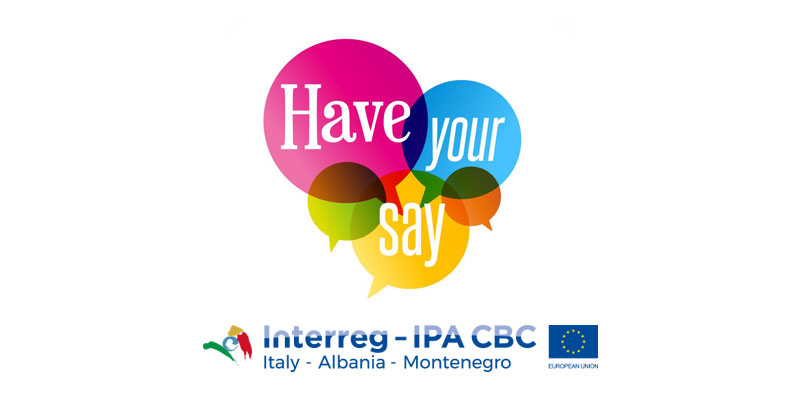 Italy-Albania-Montenegro 2021-27: public consultation on future cooperation
Overview
The Interreg IPA CBC Italy-Albania-Montenegro Programme is ready for the future!
The year 2020 started with an online public consultation aimed at collecting stakeholders' views on the programming of future cooperation between Italy, Albania and Montenegro in the period 2021-2027. 
All citizens, organizations and stakeholders interested in contributing to the definition of priorities for cooperation between the three countries in the 2021-2027 period are welcome to respond through an anonymous survey available here.
The survey contains a set of questions regarding the objectives proposed by the European Commission for the new programme and the main needs of the cross-border area. 
The feedback from the public consultation is going to feed into the work of the Task Force, consisting of representatives of the cooperating countries, which started its work in the past months.  All updates are available here.
This consultation is going to be open until 31 March 2020. 
HAVE YOUR SAY