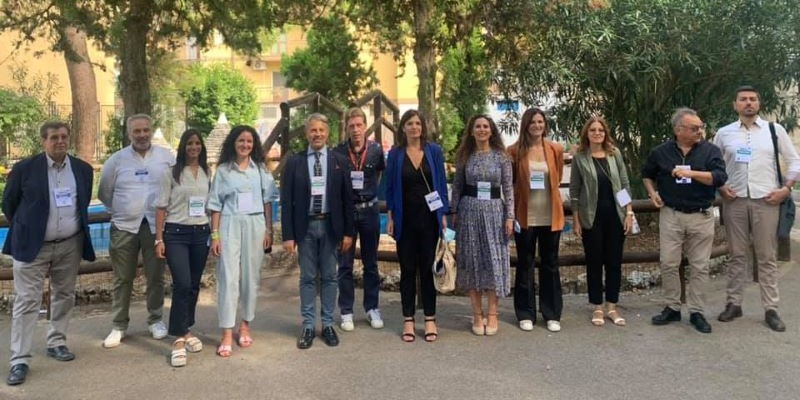 Santeramo, capital of transnational sports tourism with the European project "CASTER"
Overview
On 3 and 4 September 2021, the launch conference of the CASTER project, funded by the Interreg IPA CBC Italy-Albania-Montenegro Programme, was held in Santeramo in Colle (IT).
In the words of Fabrizio Baldassarre, Mayor of Santeramo in Colle: "With this project Santeramo is committed to developing new sports tourism itineraries at a transnational level. In this scenario we intend to involve municipal administrations, sports organizations and all stakeholders related to the world of sports tourism, to grow a sector that contributes not only to the development of the local economy, but also to the development of the physical well-being of citizens".
The two days were directed by Massimo Lupis, CASTER Project Manager and coordinator of the internationalization Task Force of ASSET, the Strategic Agency of the Puglia Region for the Sustainable Development of the Territory. 
Tommaso De Palma, Mayor of Giovinazzo, highlighted the perfect correspondence of the Apulian coastal territory for the new itineraries linked to sailing, and of the Murgian territory for cycle tourism itineraries. Rossella Porfido, Councilor for Culture of the Municipality of Santeramo in Colle, underlined the importance of the international dimension of the project, which can contribute to increasing the attractiveness of the sports tourism initiatives produced by the international experts led by Alberto La Tegola, President of the FIV - Italian Sailing Federation (VIII Zone) and by Giuseppe Calabrese, Regional President of the FCI - Italian Cycling Federation.