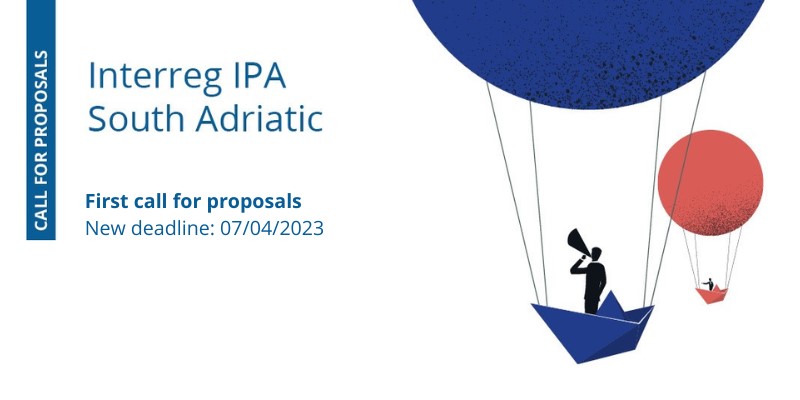 South Adriatic, deadline extended for the first Call!
Overview
BREAKING NEWS! 
The deadline to apply to the First Call for Proposals of the Interreg IPA South Adriatic Programme has been extended!
The first call was published in the Official Bulletin of the Puglia Region n. 140 of 29.12.2022 and will now remain open until Friday 7 April, at 11:59 AM, as per Executive Act no. 043 of 21/03/2023 published HERE.
Full text of the call, including templates of the application form, templates of the partners' declarations, FAQ and partner search document may be found HERE.
The first factsheets of the new programme manual may be found HERE. 
Applicants may search for partners filling in THIS FORM.  
Clarifications or questions may be asked via email at js@southadriatic.eu and answers will be published in the FAQ document on a regular basis.
Applications shall be submitted through the new Jems system available at: https://jems.southadriatic.eu/