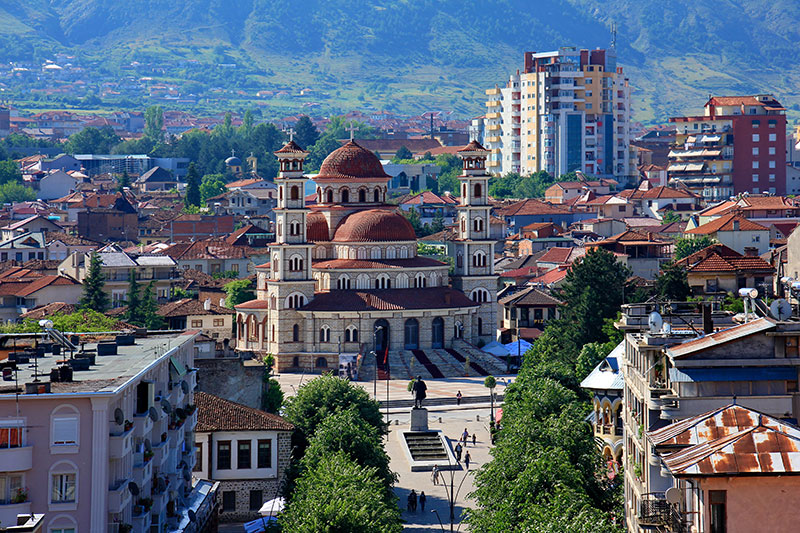 FOOD4HEALTH, official launch of the project in Korca, Albania
Overview
In the frame of the public events for the launch of the thematic project Food4Health, a public event will be organized In Korca on Tuesday 24 December 2019.
Korca Agricultural Technology Transferring Center is one of the project partners of Food4Health and one of the areas where one of the Community Labs will be established 
The F4H Community Lab will be built by recovering the old building in the market area of Korca. The pilot plant will provide knowledge transfer to agri-food and fishery SMEs on innovative solutions to be adopted to improve competitiveness of the related value chains (innovative products and process, etc.)
Food4Health project will  be focused also in the  structural and functional recovery of no. 5 buildings, currently disused and abandoned, located in the municipalities of Tricase and Campobasso (IT), Valona and Korca (AL),  Boka Kotorska Bay (MN) which will be performed  by  Agricultural Technology Transfer Centre of Korca- Albania,  Agricultural Technology Transfer Centre of Vlora- Albania, International Centre for Advanced Mediterranean Agronomic Studies (Mediterranean Agronomic Institute of Bari, Italy), Montenegrin Institute for Marine Biology  – Montenegro.
The public event will present the project, the specific objectives and the main initiatives that will be developed, illustrating the innovative services and the opportunities for knowledge transfer as an innovative model and a shared equipped location available to the community. 
Stakeholders, smallholders, MSMEs, potential entrepreneurs, start-ups, young people, citizens, business agencies, local, regional and national public authorities and research institutions from Korca Region are invited.
Looking forward to welcoming you in the official launch of our Food4Health journey in Korca Region.
Download the agenda.