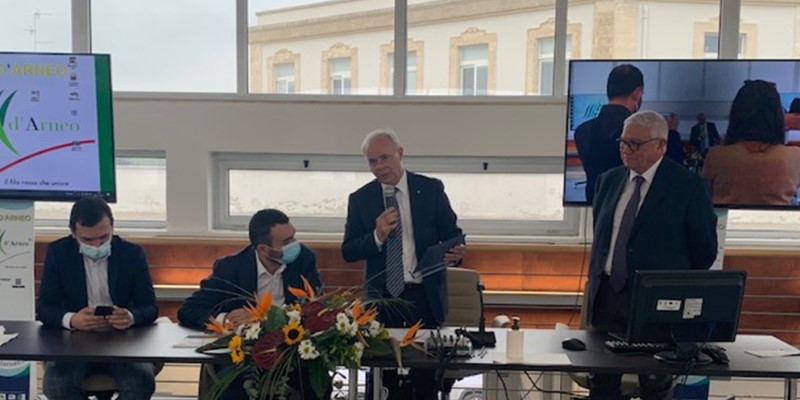 Friend4Family project, Great success for the Final Conference in Puglia
Overview
The Final Conference of Friends4Family project - Alliance between rural areas for family-friendly tourist hospitality took place on Saturday 6 November 2021 in Veglie (Puglia) at the premises of the GAL Terra d'Arneo.
The Regional Council of Vlore (Lead Partner) and the LAG Terra d'Arneo (project partner) presented the results of the project to the citizens and local and regional public authorities who attended the event. A memorandum of understanding was signed by the Italian and Albanian touristic operators and a brand of attention for family tourism offer will identify the companies that joined the cross-border network. The network will be the base for launching new initiatives on the theme of tourism hospitality for the families.   
The final conference hosted an Albanian delegation composed by institutional representatives and important institutional speakers from Puglia gave their contribution to the discussion: Mr. Cristin Casili, Vice President of the Regional Council of Puglia, Mr. Alessandro Delli Noci, Councilor for Economic Development and International Relations of Puglia Region, Mr. Maurizio Raeli, director of the CIHEAM Bari and Mr. Giovanni Serafino, local tour operator and tourism expert. Also Mr. Francesco Mandoi, Liaison Magistrate between Italy and Albania, took part to the event by telling the historical friendship between the two countries.
Follow the project Facebook page for more information about activities.