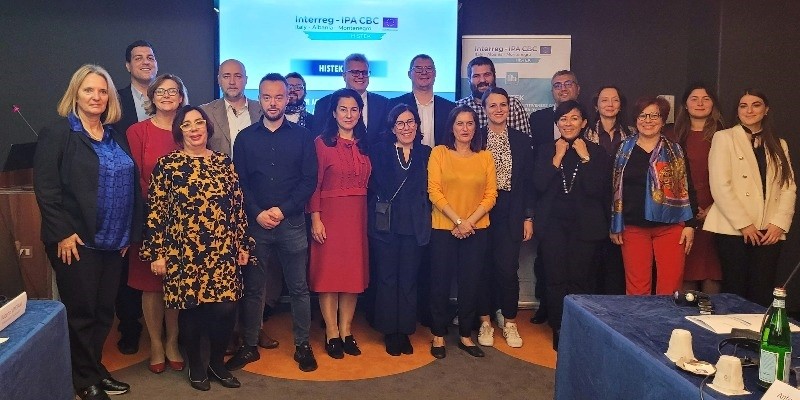 HISTEK PLUS, event in Bari on 15 and 16 November
Overview
On 15 and 16 November, the ITS Foundation "Antonio Cuccovillo", Lead Partner of the HISTEK PLUS Project, organized a 2-days event in Bari with the important participation of the three Ministries of Education and Economy and Finance from Italy, Albania and Montenegro.
HISTEK PLUS Project aims at capitalizing a model of Cross-Border Cooperation in the 5° level EQF. The main activities envisaged by the capitalization proposal are:
Actions for the dissemination of results, aimed at promoting project results and gathering more adhesions from third parties (new schools, universities, public bodies, associations, businesses) to the HISTEK cross-border Cluster;
Organization of a technical table to raise the awareness of the 3 Ministries about the opportunity to setup the new CB 5th level EQF curriculum, with common and shared standards and with a final recognition system, valid in the three Countries.
HISTEK PLUS is implemented by the ITS Cuccovillo (lead partner), the Ministry of Education of Montenegro, the Chamber of Economy of Montenegro, the University of Durres "Aleksandër Moisiu" and the Chamber of Commerce of Tirana.