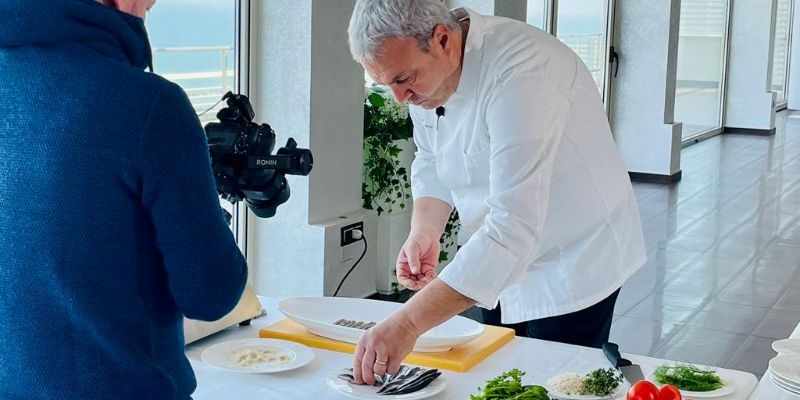 Journey into the taste of the SMART ADRIA project, third stage in Molise
Overview
After Albania and Montenegro, the SMART ADRIA crew landed in Termoli, in Molise, for the third stage of the journey through the gastronomic traditions of the two shores of the Adriatic, which Puglia Region is carrying out as part of the cross-border cooperation project financed by the Interreg Italy-Albania-Montenegro Programme 2014-2020.
To host the cooking show of chef Nicola Vizzarri, the sea view room of Poggio Costantino: king of the dishes, this time, the blue fish, commonly considered poor fish, but which thanks to expert hands, becomes a real delicacy.
On the table there are two fish specialties that reproduce flavors linked to tradition: first and foremost that of thyme-scented anchovies, placed on mashed potatoes, followed by the sweet and sour note that seasones the horse mackerel, a typical fish of the area, wrapped in a roasted pepper fillet.
Simple but tasty preparations, made with care and attention in the choice of raw materials, to enhance and promote knowledge of local products. In fact, blue fish is a precious resource on the Adriatic coast: nutritious and rich in Omega 3, it is a tasty and healthy product that can be appreciated even by the most refined palates.
The next stop is Vieste, in Puglia, for the final stage of the route.