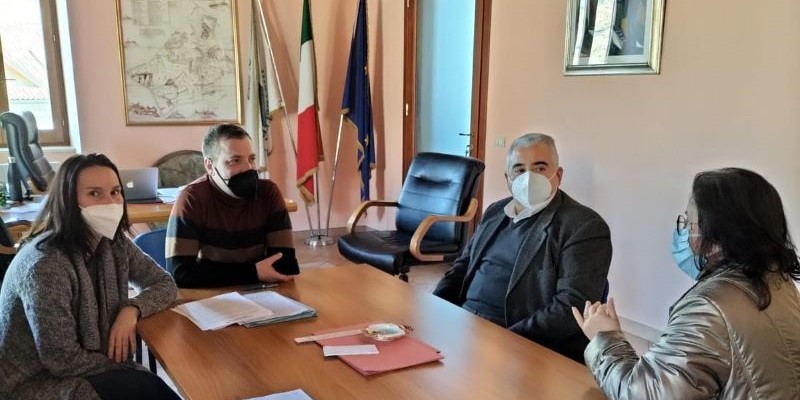 LEC project, 2nd Local Workshop for the creation of the Mirabello LEC "MIRACER"
Overview
The 2nd local workshop to present the creation of the Mirabello Local Energy Community "MIRACER" has been held on 15 March in Mirabello Sannitico (Molise – Italy) in the framework of LEC project.
The workshop has been the occasion to face the constitution of the renewable energy community "MIRACER" with one of the main local stakeholders of the LEC project, the school "Guido Nebbia". 
The school Institute is the beneficiary of the pilot action of the Mirabello Municipality which foresees an energy efficiency intervention consisting in the replacement of the existing boiler with a more performing one. 
The involvement of the school in the Local Energy Community has been discussed with the representatives of the school and the LEC Agreement of the Stakeholders, already signed by the participants to the MIRACER, has been signed also by the Headmaster of the school.
HERE is the agenda of the event.