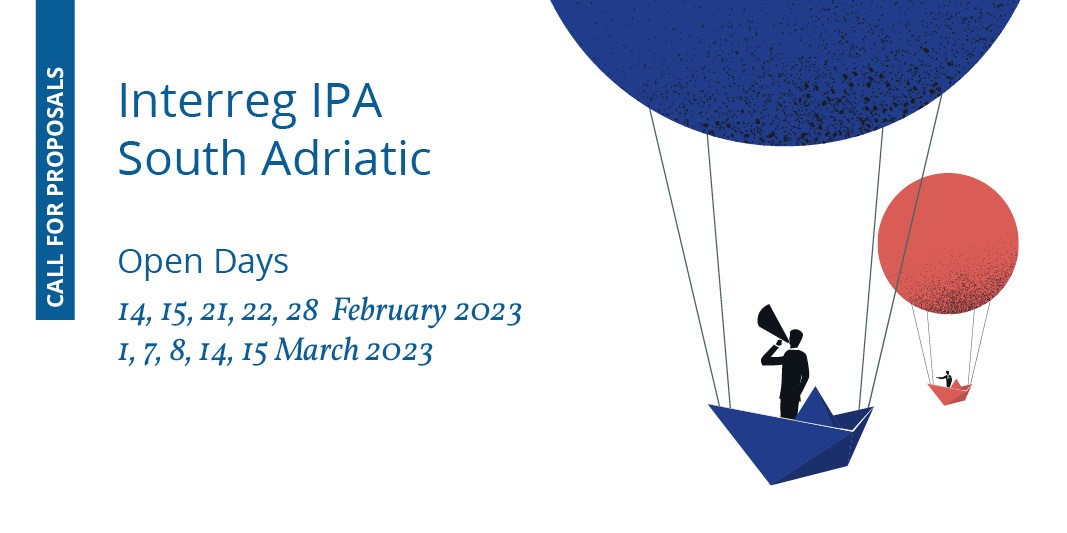 Next Open days on the first South Adriatic Call
Overview
A series of Open days will be organised by the Joint Secretariat in February and March to provide information on the First Call for proposals of the Interreg IPA South Adriatic.
The information provided at the meetings can be related to technical issues on the projects' general scope, communication and finance management, relevant issues related to the Call, and technical advice on specific aspects that are unclear from the Programme and Call documents.
Open days will generally be held from 10:00 to 12:00 and will be conducted both in person and online:
At the premises of Puglia Region: 
          Tue 14/2/23, Wed 22/2/23, Tue 28/2/23, Wed 8/3/23, Tue 14/3/23
          Wed 15/2/23, Tue 21/2/23, Wed 1/3/23, Tue 7/3/23, Wed 15/3/23
Before registering, please consult the Rules for Open Days at this THIS LINK.
Participation in the Open Days is possible only upon expression of interest - and confirmation of the availability by the JS - through THIS FORM.