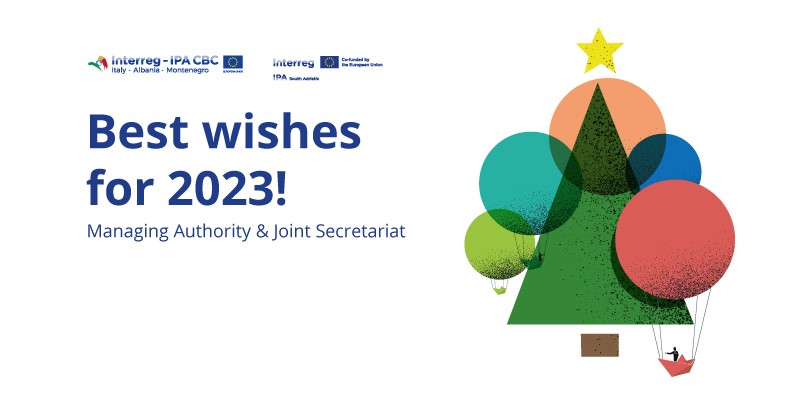 Season's greetings and happy New Year!
Overview
Another year has passed, full of activities and successes, which saw us work together to foster cooperation between Italy, Albania and Montenegro. 
And while we collect the results of the projects funded to date, the new Interreg IPA South Adriatic programme is ready to sail towards new horizons.
We thank you all - partners, stakeholders and colleagues - and wish you peace, prosperity and happy holidays.
Your team of the Italy-Albania-Montenegro programme