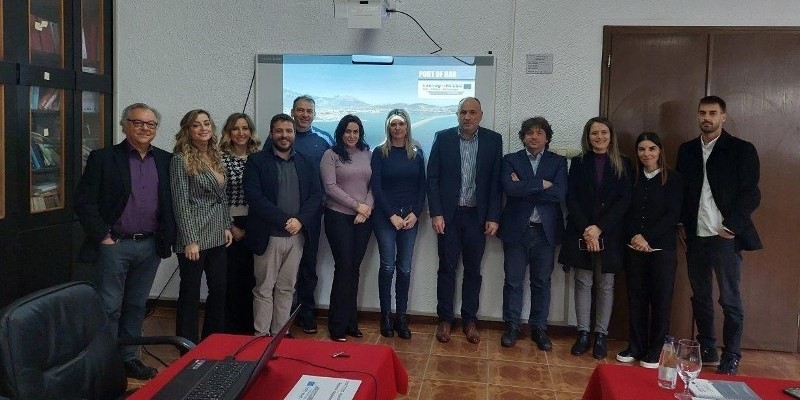 LASTING, the outcomes of the 2nd Steering Committee Meeting
Overview
The second Steering Committee meeting of all project partners of the project LASTING - Lower Adriatic Sea - Transit Intermodal Networking Grid, was held in Montenegro at the premises of the Port of Bar on 22 November 2022.
During the consortium the partners involved in the project discussed the technical and administrative progress of LASTING project and the advance of the research on logistics, transport and passengers flows in the different ports involved in the project with a focus on Corridor VIII topics and the importance of awareness about strategic plans to be produced.
In addition, during the Steering Committee meeting, the partners discussed the financial progress of the project, the critical points the project has been facing and proposed an extension of the duration of the project, in order to comply with the proposed working plan.
Each partner presented the progress made in each Work Package highlighting also the next steps to speed up the implementation of the rest of the activities.
Next communication activities have also been presented, with particular attention to  target audience, communication tools and stakeholders' involvement.
The project, led by Puglia Region through ASSET-Strategic Agency for the Eco Sustainable Development of the Territory, involves the Southern Adriatic Sea port System Authority, the Port Authority of Durres in Albania, the Port of Bar - Holding Company Bar in Montenegro and Sviluppo Italia Molise.