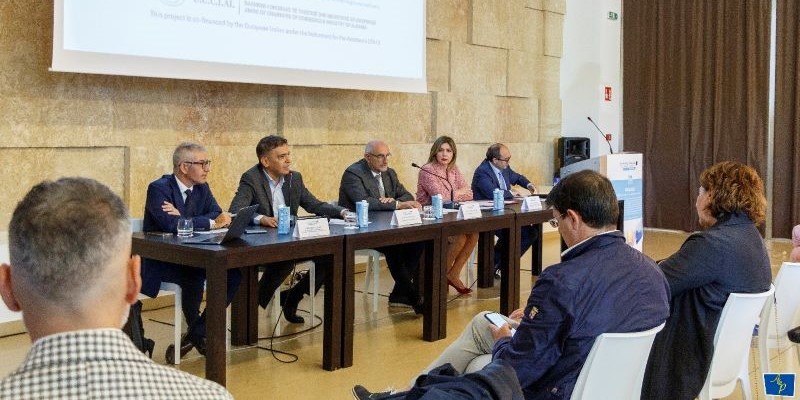 WELLNESS, Corporate Welfare as tool for digital transformation, on 17 November in Lecce
Overview
Confindustria Lecce, as part of the international project "WELLNESS - WELfare in Italian and albaNian EnterpriSeS", organizes on Thursday, 17 November 2022, from 10 am to 4 pm, at the Mercure Hotel President in Lecce (Via Salandra, 6), the second Italian day of in-depth study of innovative and development aspects related to corporate welfare. This meeting, entitled "Corporate Welfare as a tool for digital transformation - The Italian Way", aims to highlight how much digital transformation and innovative tools affect corporate welfare and, in this perspective, numerous testimonials will illustrate the Italian experiences.
After the opening of Nicola Delle Donne, regent president of Confindustria Lecce, the following will intervene with an institutional greeting: Sebastiano Leo, Councilor for Labor of the Puglia Region; Maria Antonietta Aiello, vicar rector of the University of Salento; Ines Mucostepa, president of the Union of Chambers of Commerce and Industry of Albania.
Following, Aurora Maria Losacco, Joint Secretariat Project Officer and Danilo Martino - project manager Confindustria Lecce will illustrate the WELLNESS project and the effects on the territories.
The second session of the morning's work is dedicated to the theme "Welfare in Italian companies: best practices on the application of corporate welfare as a tool to accelerate the internal digitalization process" and will see the intervention of Mauro Fioretti - UIL Lecce provincial coordinator and presidents of the commodity sections of Confindustria Lecce.
There will be contributions and case histories by: Dvf Srl; Leo Shoes Srl; Nardò Technical Center Srl (Porsche Group); Pimar Srl.
The afternoon session will resume with other interventions by the Section Presidents, to then close with a picture on "How corporate welfare increases benefits for employees and for the company itself" by the representatives of the Insurance Companies.
The conclusions will be entrusted to Antonio Martella, director of Confindustria Lecce.