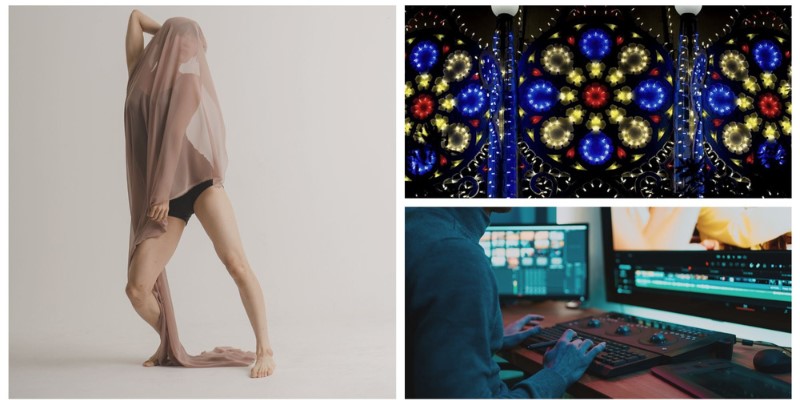 3C project, the second cross-border workshop is about to start!
Overview
Within the activities of the 3C project, funded by the Interreg IPA CBC Italy-Albania-Montenegro Programme, of which the Puglia Region Department of Tourism, Economy of Culture and Valorization of the Territory is partner, three workshops of dance, "luminarie" light design and video storytelling will be held in Bari, from 24 to 26 January, for dancers, artists, authors and creators between 18 and 35 years old from Puglia, Molise, Albania and Montenegro.
The workshops are organized by Teatro Pubblico Pugliese and aim to create different products in the field of cultural and creative industries. The dance workshop is organized by the ResExtensa Dance Company - directed by Elisa Barucchieri, while the "luminarie" light design workshop is directed by Domenico Paulicelli of Paulicelli Light Design. Finally, the video storytelling workshop is conducted by Stefano Sasso in collaboration with Vincenzo Losito of the Equilibrio Dinamico company and will focus on the theme of cultural exchange between Puglia and Albania, on the video narration of the event of the Vlora ship landing that decisively characterized the relationship between Puglia and Albania.
Activities will start on Tuesday 24 January at 11.00 am with the introduction of the project at the headquarters of PACT - Polo Arti Turismo Cultura (Fiera del Levante Pad. 107, Lungomare Starita) in the presence of Luigi De Luca - Service Manager Project structure European Territorial Cooperation and Biblio-museum poles - Department of Tourism, Economics of Culture and Enhancement of the Territory - Puglia Region, Crescenzo Antonio Marino - Managing Authority of the Interreg IPA CBC Italy–Albania–Montenegro Programme, and of all the mentors and participants involved.
The workshops will then culminate in a final return event scheduled on 26 January at 4 pm in Pavilion 152 of the Puglia Region in Fiera del Levante, in the presence of the institutions and protagonists involved.