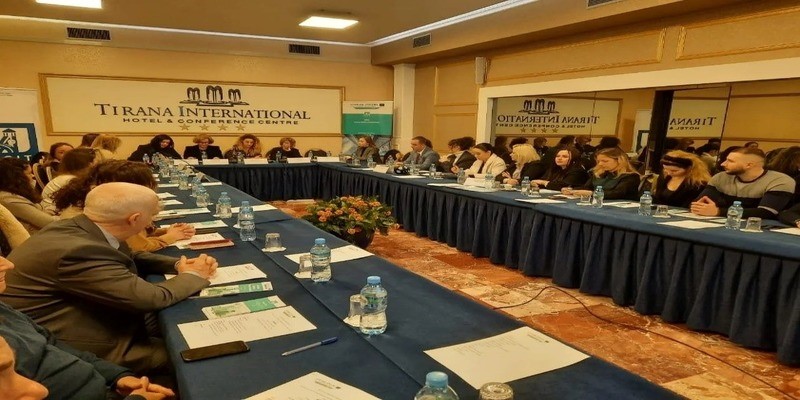 BRE capitalisation project, SME platform as a pivot for needs assessment
Overview
The seminar "SME platform as a pivot for needs assessment: methodologies, results, cross-border and transnational" was carried out by CCIT as Lead Partner of the BRE capitalisation project, on 16 February 2023, in Tirana Albania.
The discussed topics were focused on BRE Project – Lessons Learnt, Platform and analysis of the needs of these organizations and what the Platform could offer them, digitalization–knowledge transfer/doing business in Albania, and Networking among the project collaboration and partners.
During the seminar, the importance of collaboration of Italy SMEs with Albania and Montenegro SMEs in different fields under the BRE Project was pointed out. In addition, the SME representative expressed high interest in joining the BRE Platform and enhancing networking. 
The BRE capitalisation project is implemented by the Chamber of Commerce and Industry of Tirana, Albania  (lead partner); Ministry of Finance and Economy, Albania; Chamber of Commerce, Industry, Crafts, and Agriculture (CCIAA) Bari, Italy; Chamber of Economy of Montenegro, Tehnopolis, Montenegro 
This seminar gathered attendees from SMEs entrepreneurship, business representative, members of BRE Platform, business associations in Albania, governmental institutions at local and national levels, and project partners.