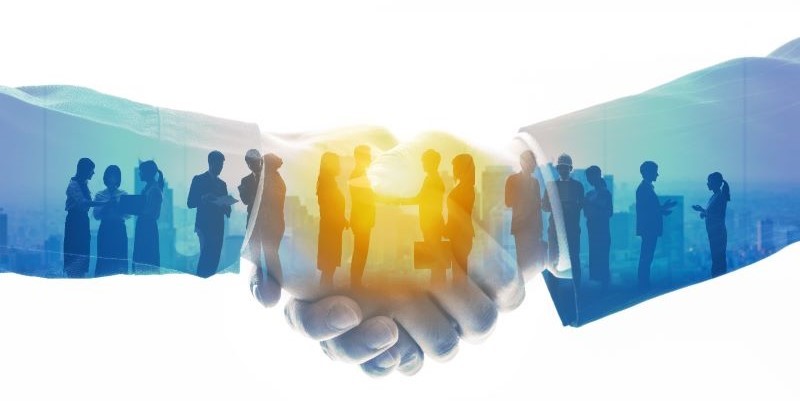 WELLNESS project, last event on 26 January in Lecce
Overview
Confindustria Lecce organizes the last event of the cross-border project WELLNESS - WELfare in itaLian and albaNian EnterpriSeS, for the creation of a new corporate welfare framework, as a tool for digital growth and transformation, which will become the most advanced point of reference for Italian and Albanian companies, oriented towards excellence, also in governance choices.
Thursday, 26 January from 9.30 to 16, at the Mercure Hotel President in Lecce (Via Salandra n 6), authorities, institutions, trade union organizations, company representatives will discuss the status quo of welfare and possible directions for evolution, aiming to contextualize company interventions also in a logic of integration, with the aim of enhancing the contribution and role of companies with respect to the context in which to offer. In fact, to achieve this result, it is necessary to promote greater contamination between the players in the sector, creating synergies between companies, public institutions and services/suppliers. Furthermore, by strengthening social cohesion, it will be possible to improve the effectiveness and efficiency of the territorial system and, at the same time, the quality of life of workers and their families, also thanks to the acceleration of the digital transformation.
After the opening of Nicola Delle Donne, president of Confindustria Lecce, and the greetings of Ines Mucostepa, president of the Union of Chambers of Commerce and Industry of Albania and Aurora Maria Losacco, Joint Secretariat Authority, will speak on "New framework of corporate welfare: policy indications" Alessandro Delli Noci, Councilor for Economic Development of the Puglia Region; Stefano Minerva, president of the Province of Lecce; Mario Vadrucci, president of the Chamber of Commerce of Lecce.
The issue will then be developed on the trade union front in a round table, which will be attended by: Angelo Costantini, head of Industrial Relations Confindustria Lecce; Valentina Fragassi, general secretary of the CGIL of Lecce; Ada Chirizzi, general secretary of the CISL of Lecce and Mauro Fioretti, provincial coordinator of the UIL of Lecce.
The speeches of the Albanian partners will follow: Ravik Mima, head of business development of Digit Sapiens (remotely); Driton Musolli, CEO and founder of CargoFlags (remotely); Genta Ahmetaj, CEO and Life on boat (remotely); Maksim Gjilani, head of HR "Fratari Company"; Agim Bufi, executive director of Albanian Confindustry.
The morning session will be closed by Luciano Barbetta, President of the Barbetta Group.
The afternoon will open with speeches on the theme "New methodologies and tools for employee engagement" by: EKA S.r.l., Unit R&D - Project EXPLAIN (EXplainable Process & WorkfLow Design Automation with Artificial Intelligence) - Methodologies Technics and Tools for Knowledge Improvement in digital transformation domain; Marco Chitano – Corporate and Executive Business Coach; Alessandro Persano – CEO Weave Srl; Enrico Calcagnile – GI Group.
Antonio Martella – director of Confindustria Lecce - will conclude.