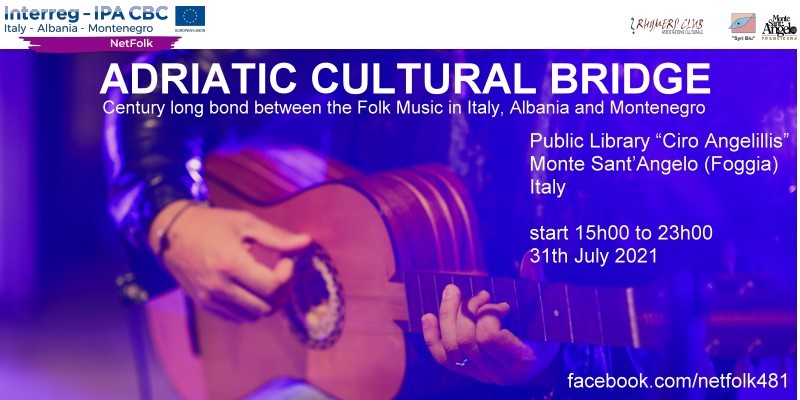 NETFOLK, second workshop on 31 July in Monte Sant'Angelo
Overview
The second workshop planned in the frame of NETFOLK Project will be held in Monte Sant'Angelo (Fg), Italy, on 31 July 2021 from 15:00 to 23:00. 
The topic of the workshop is the "Adriatic Cultural Bridge: century-long bond between the folk music In Italy, Albania And Montenegro".
Given the safety measures due to the COVID-19 emergency, only 99 people may participate. 
For info and reservations please contact: Rhymers' Club Association, e-mail: prenotoposto[at]gmail.com, telephone number: (+39) 389 14 50 508.
More info about the project on the NETFOLK webpage
Follow the NETFOLK Facebook page to stay up to date on all the news about the project.
#Interreg #EUproject #ItalyAlbaniaMontenegro