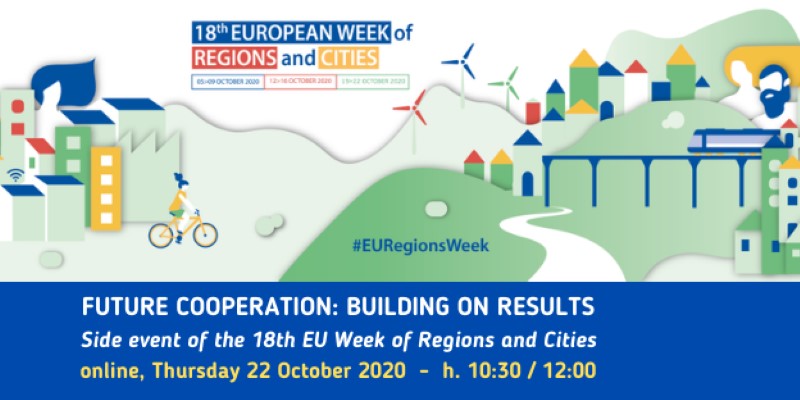 #EURegionsWeek - Future cooperation: building on results
Overview
Side event of the 18th European Week of Regions and Cities.
The main objective of the workshop is to promote examples of results achieved during the 2014-20 period, which the 2021-27 Interreg IPA CBC Italy-Albania-Montenegro programme may capitalise on. 
Using an interactive methodology, participants will discuss 2014-20 achievements, to be capitalised on to meet the Specific Objectives of the 2021-27 period. By the end of the session, participants will have a joint understanding of cooperation achievements to be used for the 2021-2027 programming period.
Only registered partners are going to be admitted. Register here.
(for technical reasons, we have to limit participation and give priority to project partners)
Introduction by Managing Authority / Joint Secretariat & Interact